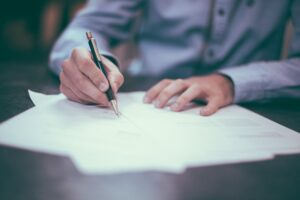 Over the past decade across Florida, we have seen skyrocketing property insurance rates. According to the insurance companies, this is in large part due to litigation initiated by some restoration and mitigation companies utilizing the Assignment of Benefits (AOB) clause in insurance contracts.
What insurance companies claim was happening with Assignment of Benefits
Ill-intentioned contractors were getting policyholders to sign over their assignment of benefits to the contractor. Then, the contractor would charge well beyond the normal fees for whatever services they performed – at times even making up expenses. After significantly inflating their fees, they would then take legal action against the insurance company to fight for settlement on their overblown expenses. At the same time, the policyholder had lost any and all power to take any action themselves since they had signed the AOB. As a result, insurance premiums were increasing at an alarming rate, putting additional burden on the policyholder.
What We Saw Happening With Assignment of Benefits
As we are not insurers, we do not know how frequent there was attempted insurance fraud through the Assignment of Benefits clause. As litigators, however, we do know that there is a heavy burden of evidence to obtain a positive outcome for our clients, requiring us to do a significant amount of research on each prospective client before accepting their case. Too often, property insurance claims in Florida that should have been accepted and paid quickly were denied.
Pushing Through Assignment of Benefits Reform
After seven long years of back and forth in the Florida Legislature, the new AOB reform passed (resulting in Florida Statutes §627.7152 and §627.7153) and went into effect July 1, 2019. Whether or
not you've been following the developments of AOB reform over the years, the new law impacts every property owner.
Here are some basics on what you should know about the new law:
An AOB must contain a written, itemized, per-unit cost estimate of the services that will be performed by the third-party contractor. Those costs must only relate to the project at hand.
There must be a provision in 18 point font that allows the assignor to rescind the AOB agreement without penalty or fee by submitting a written notice within 14 days of signing the original agreement. Additional timelines apply to other contracted work scenarios as well.
Insurance policies can now completely exclude the policyholders right to execute AOBs, as long as the insurance company follows particular procedural steps to accomplish this.
Revises Florida Statute §627.428 and one-way attorney's fees for a contractor using an AOB. It is important to note that this AOB reform does not apply for surplus lines and Florida Statute §626.9373.
What Policy Holders Need to Know About Assignment of Benefits Reform
Before you sign any AOB with a restoration company, ask them how they will document the process to make sure they have a successful claim and work can be completed on schedule. If you have any questions, contact an insurance dispute attorney.
Assignment of benefits can be far from straight-forward, and as we know, insurance policies can also differ significantly. At Silverberg | Brito PLLC, we have been working with policy holders and restoration companies to navigate the AOB reform and make sure everyone can move forward with their lives after any damage to their property.