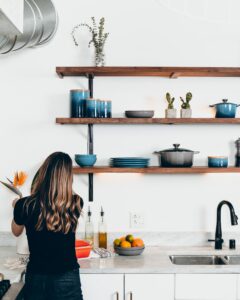 Working in insurance litigation, we can't stress to our clients enough the importance of creating (and regularly updating) an inventory of your home and possessions. While it's easy to think you'll remember everything you have in your house and be able to write it all down if something truly does happen, that's not always the case, especially in moments of trauma. Moreover, without documented proof, like photos and video footage, it can slow down the insurance claims process or cause additional hassle and headache.
Creating a home inventory is not hard, and once you have one in place, updating it should be a fairly routine process. Here's how to get started.
What to Include in Your Home Inventory
There are a few steps you should take to make sure you have a well-rounded and complete home inventory.
1. Create a home inventory list
2. Take photos of everything
3. Video record the interior and exterior of your property
As you prepare your home inventory list, the more detail, the better. You may choose to categorize the list by room, type of item, or other criteria you deem relevant. However you choose to organize it, be sure to include things like:
A description of the item
The make, model and serial number, if applicable
An evaluation of the item (how much it cost at the time of purchase and how much you think it may be worth today, if relevant)
Where and when it was purchased
Photo of the receipt if you have it
In addition to the home inventory list, photos and video are the best ways to document your possession. These methods allow you to capture details a written list can't, and it's easy to save and upload onto a file or to the cloud.
As you work through creating your home inventory, focus on your most valuable items first, but don't forget about other areas in your home either, like the attic or
garage. There are also several apps that can make creating a home inventory even easier. Whichever method you choose, be sure to keep your inventory safe and create digital copies that you can easily access if needed.