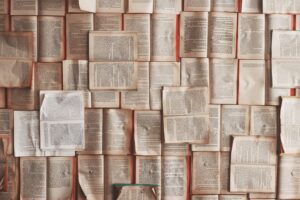 Insurance litigation can be a lengthy process. While we do our best to keep things moving forward, each step takes time, especially when we find ourselves waiting on the opposition. But what we've found to be most helpful for our clients is educating them on what to expect and keeping them informed of our progress every step of the way. To us, our clients are family, and we want to be sure they feel understood and respected.
When you enter into insurance litigation, you can expect the process to follow several steps, which we've outlined in our blog post on the topic here. An important part of litigation is a step known as "discovery."
Discovery Defined
Discovery is the pre-trial phase where attorneys for each side investigate the case, gather information, obtain relevant documents, and ask questions of the other party and witnesses. In short, it's a deep-dive into the facts of the case to allow us to gather as much information and evidence as we can from everyone involved in the case. That includes you, your insurance company, a public adjuster, if relevant, and anyone else pertinent to the case.
During discovery, we follow some formal processes. We may file requests for any or all of the following:
Requests for Production (RFPs – also known as Requests for Documents)
Requests for Admission (RFA) – a written statement that asks the opponent to either admit or deny its validity
Interrogatories – written questions that must be responded to under oath
Depositions – in-person question and answer sessions
After conducting a thorough investigation and doing our due diligence during discovery, we are in a strong position to head into trial and win your case. Discovery is a critical step in insurance litigation, and while it can take some time, it's important for achieving success. And through it all, we, at Silverberg | Brito, PLLC, are working hand-in-hand with you to make sure you are informed of where things stand and all of your questions are answered. That starts with now. Get in touch to learn more and ask questions.