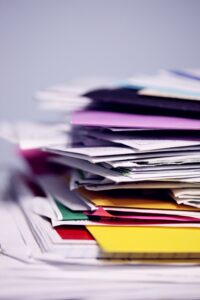 For most of our Florida clients, entering into insurance litigation feels like entering into uncharted territory. It's intimidating, daunting, and completely unknown. At Silverberg | Brito, PLLC, we understand this wholeheartedly, which is why it's our priority to make sure our clients feel understood and informed throughout the entire process. If you filed a claim that your property insurance company denied and you think they are in the wrong, here are some basic steps you can expect to go through during the litigation process:
Pre-Suit Investigation and Strategy
Prior to entering into a lawsuit, we meet with you at your home (or property where the loss occurred) to learn as much as we can about your case and go over the details of what has transpired thus far. We sit down together to review the damage and assess where things currently stand with the insurance company. During this phase, we also request a certified copy of the insurance policy from your insurance company so we can thoroughly review it, as well as all other pertinent documents and facts.
Litigation
Litigation officially begins when we file the Complaint on behalf of our clients. The Complaint is served on the insurance company once it is delivered to Florida's Chief Financial Officer in Tallahassee. The insurance company then has 20 days to respond to the Complaint. Also served with the lawsuit are discovery documents. These include questions and requests the insurance company is required to respond to within 45 days of the Complaint. At this point, the insurance company often requests a 30 day extension, which we typically agree to as a matter of professionalism.
Throughout the litigation process, several steps can occur, depending on the case. These may include:
Discovery and Deposition – In addition to the request for information that is submitted with the formal lawsuit Compliant, attorneys can use the litigation process to obtain more evidence from the insurance company, the insured (you), and others involved in the case. This process is known as Discovery and may also include scheduling a deposition. Depositions are live question and answer sessions between attorneys and various witnesses relevant to the case. A certified court reporter is also present to transcribe and record the deposition as official court testimony, but these depositions are done outside of court (usually in a conference room).
Proposal for Settlement or Offer of Judgment (PFS) – This often comes from the insurance company's attorney and is an offer to settle the case on specific terms. One risk to this, however, is that if the court does not award the insured (you) 75 percent or more of the amount offered, then you could be responsible for paying for the insurance company's attorney's fees and costs.
File Notice for Trial – The official request is made for the case to be put on the "Trial Docket." The court date is then dependent on the judge's schedule.
Mediation – Mediation is a formal settlement conference with attorneys and all parties. The judge will order mediation to be held before trial, or both parties can agree to mediate earlier without a court order. Mediation is led by a neutral mediator to work with all parties to find common ground and settle the case; however, mediators can't force parties to settle – it is non-binding unless an agreement is reached. It's worth noting that the whole mediation process is extremely confidential.
Trial – When the trial date arrives, both parties present the facts they have discovered throughout litigation and a jury usually decides who wins and who loses.
Pursuing insurance litigation can be a lengthy process, but it is worth it to receive justice. At Silverberg | Brito, PLLC, we offer contingency-based litigation, which means you pay absolutely nothing unless we win your case. Get in touch to schedule a free case evaluation throughout Florida.