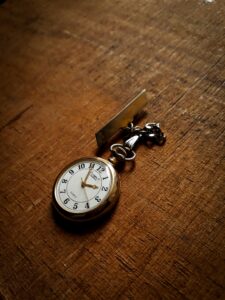 When clients come to us with questions about insurance litigation, one that always rises to the top is, "How long will it take?" This is an understandably big concern. We know how challenging it can be to wait in limbo and remain uneasy about your case against your insurance company.
While the answer truly does depend on your case, at Silverberg | Brito, PLLC, we make a clear commitment to our clients: While we can't guarantee just how long your case will take, we can ensure that we'll do our due diligence to ensure you have the strongest case possible, we will zealously represent you throughout the case, and that you'll remain informed each and every step of the way.
What to know about insurance litigation
There's no way to sugarcoat it – the insurance litigation process in Miami can be lengthy. One of the biggest reasons for this is because of the push and pull between insurance companies and the claimant (you). While we are always diligently working to get our clients justice, the attorneys for the insurance companies are doing whatever they can to delay the process. This tension is just one reason litigation can take so long.
Additionally, in order for us at Silverberg | Brito, PLLC to present the strongest and most persuasive case to help you obtain justice against your insurance company, we want to be sure we are fully ready to go to trial when the time comes.
We know that timelines matter, but as they say, Rome wasn't built in a day. Good things simply take time. Given that, we aim to notify the courts that your case is ready for trial within one year of filing your lawsuit; however, our ultimate timeline is always case-dependent.
If you have questions about insurance litigation, please don't hesitate to ask. Our priority is to make sure you feel fully informed every step of the way. Get in touch to learn more.