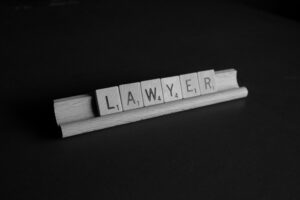 Whether you've potentially experienced bad faith by your insurance company or you simply want legal guidance on your side from day one when you file a property insurance claim in Florida, there are many factors you should weigh as you look for an experienced and reputable attorney to help you find justice. More than anything, you should look for an attorney that you trust to represent you.
That being said, trust is a difficult term to define. To that end, here are some important considerations to think through when looking for a Florida property insurance attorney.
Reputation and experience – When you've been mistreated by your insurance company, you want only the best on your side. Turning to an experienced attorney – one who not only has years of experience handling cases just like yours, but also one who knows the community through and through – is the right move to make. Experience with the insurance litigation process and numerous years of courtroom experience are key aspects you should look for when hiring a Florida property insurance attorney.
Don't be afraid to ask your attorney about their experience handling denied insurance claims in Florida.
Understand their fee structure – Different property insurance attorneys offer different services and fees. Make sure you understand exactly what's being offered to you before proceeding with their legal guidance (at Silverberg | Brito, PLLC, you pay absolutely nothing unless we win your case).
If you have a question about how their fee structure works, you shouldn't hesitate to ask. As the client, any question you may have is valid and ought to be addressed to the point that you are comfortable and have no concerns.
In it for you – The right attorney for you is one who listens and takes the time and attention to thoroughly dig into your case. In short, you should feel treated like family. Feeling like just another number in line is not the kind of relationship you want with your attorney. The success of your case truly does depend on your attorney taking you and your case seriously.
After being mistreated by your insurance company, the last thing you want to feel is mistreated by your legal team. Just like you, we call Florida our home, and we know how important is to take care of each other and keep our community strong. If you're looking for a property insurance attorney to help you navigate your insurance claim, look no further than us. Get in touch now to schedule a free case evaluation.