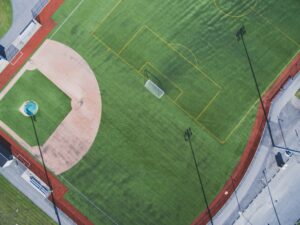 As a property owner, you need insurance coverage. There's simply no way around it. So, you do your research, crunch the numbers, and try to find a reputable insurance company to offer you protection in the unfortunate event that something happens to your home.
As you make the purchase, you consider it to be a contractual partnership – you invest in protection, and the insurance company, in turn, should offer that protection fully and completely according to the terms of the policy.
Does it always happen this way?
Sadly, no.
Too often, the current reality in Florida looks much different. After a devastating event, the policyholder (that's you) frequently finds him or herself pitted against the insurance company (the guys with the army of lawyers), and a legal battle often ensues.
You vs. your insurance company 
Insurance companies are notorious for finding a myriad of ways to deny your claim. This can be frustrating, maddening, and quite simply, unjust.
In this battle for justice, the scales are heavily tipped in favor of your insurance company. Why? For one, they hold the pocketbook. The insurance company has the money, and only they can release it to you. Secondly, they have an entire team of attorneys and other licensed professionals on their side who are working 'round-the-clock to represent the insurance company's interests. For these two reasons alone, it can be difficult for a single policyholder (yep, you again) to make any kind of headway when it comes to receiving a fair claim settlement.
How to level the playing field
If you experience damage to your property, you might feel uncertain and even a little anxious about how to proceed with filing a claim. One of the best ways to ensure your claim is handled fairly and completely right from the get-go is to enlist the services of a property insurance attorney (that's us and our army of attorneys). At Silverberg | Brito, PLLC, we help you level the playing field against your insurance provider, and we do so at zero cost to you unless we are successful at getting you paid.
Insurance companies have a team of legal experts on their side, and you should too. Contact us today to schedule a no-cost, no-obligation consultation to discuss your property damage.