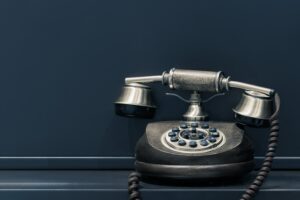 If there's one thing that's sure to stir up conversation at the dinner table, it's talk about the insurance claims process in Florida. It seems like no matter who you meet, we all have a story (or two, or three…) to share about an experience we've had with an insurance company.
Very rarely do these stories end with big smiles and belly laughs.
The good news is that Florida elected officials are paying attention and making an effort to right this terrible wrong that has fallen into the hands of so many policyholders just like you. As we've seen in recent news commentary, insurance industry lobbyists and others who represent big insurance companies are attempting to place the blame for thousands of unpaid Hurricane Michael claims on public adjusters, attorneys, and others who work tirelessly to represent the policyholder. This tactic to shift the blame and burden is unacceptable, and it is time to work with elected representatives to address the situation.
Why you should talk to your elected representatives
According to analysis as of September 27, 2019, the Florida Senate Insurance and Banking Committee cited that there are still more than 17,000 open Hurricane Michael claims.
If this happens to be you, we encourage you to talk to your representatives about your experience with your insurance company. If you've never reached out to an elected official before, here are some tips to get started:
Whether you call, email, or write a letter, be specific with your ask and let them know where you live and that you are a constituent. Need help finding your elected representatives? You can find them here on the Florida Division of Elections website.
Be cognizant of their time, and use it wisely and respectfully. When writing your letter, address your representative formally and then get right to the point. Your first sentence should summarize why you are writing and what you want. Back up your concerns with specific examples and/or hard facts. Have you or any of your friends or family experienced hardship as a result of an insurance claim? Share your story and how it affected you.
Ask for their support and ask them to take action. Encourage them to right this wrong by enacting new legislation that supports the rights of policyholders (people like you and others in your community).
Thank them for their time and efforts. Conclude your message graciously.
By sharing our stories, we can continue to make a difference in the Florida insurance landscape and make it easier for policyholders like you to receive your rightful settlements.
For help with an insurance claim or questions about Florida insurance law, get in touch with us at Silverberg | Brito, PLLC.