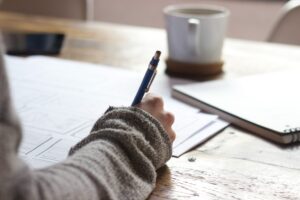 It happened. You never thought it would, but disaster struck and now you've found yourself in a position that requires you to file a claim with your insurance company for your Florida home. Aside from the emotional shock you may be experiencing, a torrent of logistical questions are also likely floating around your head.
First and foremost, what should you be doing right away?
To ease the anxiety during this stressful time, one of the first things you should do is to call us at Silverberg | Brito, PLLC. At no cost to you unless we get you paid, we walk you step-by-step through the insurance claims process. It can be lengthy and complicated, to say the least. Let's discuss some other important steps you should take when you experience damage.
Important first steps to take when filing an insurance claim
Thoroughly re-read your insurance policy documents – It's important to refresh your memory on your policy coverage specifics and understand in detail what they mean (hint: we can help you with that).
Let us notify your insurance company right away – We need to call your insurance company or agent and let them know about your property damage promptly.
Report any theft or burglary to the police.
Document your damage with video, photography, and written notes. The importance of this step cannot be overstated. Documentation of your damage is critical to the claims process.
Make temporary repairs – Do what you can to reasonably protect your property from further damage. Save all receipts and track any expenses related to your loss. Hire a mitigation company, get out the towels and buckets, and do whatever you can to prevent further damage.
While the process can be lengthy and there are many more steps to take, at Silverberg | Brito, PLLC, we'll guide you through it all. We offer contingency-based legal services to ensure that you're protected and treated fairly on your road to receiving your full insurance claim amount. Call us today to schedule a free consultation to discuss your Florida property damage and get all of your questions answered.