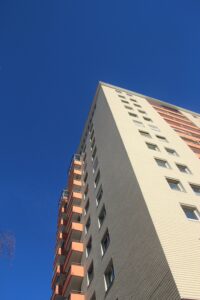 8In our Tenants' Rights series on our blog, we've discussed numerous issues facing Florida renters and lessees. From understanding your security deposit to knowing what to do if you experience wind, water, mold or damage from some other disaster, the lines between who is responsible for what can often feel blurred if you don't know your legal rights.
At Silverberg | Brito, PLLC, we're here to help with that and offer expert legal counsel for your real estate needs. In this post, let's dive into another frequent point of contention between landlords and tenants: property repairs.
What to know about property damage
As a renter in Florida, you're entitled to a safe and habitable home. Property damage like mold, pests, damaged plumbing, structural defects, or other serious problems that make your living space unsafe and unhealthy need to be remediated and repaired immediately.
If your landlord doesn't respond to written requests for repair, it may be time to take action. However, these issues and the advice that follows vary greatly based on the facts of your case. As such, call us at Silverberg | Brito, PLLC for your no hassle, no obligation, free consultation.
At Silverberg | Brito, PLLC, we'll advise you on Florida law and help you interpret your lease. Important to remember is that state law will always override contracts and agreements in your lease when they are in conflict.
Your rights as a tenant should be protected. A few options you may have if your landlord refuses to repair damage may be (1) reporting to the issue to a health inspector or official, (2) withholding rent, or (3) taking legal action, among others. Before taking any escalation measures, however, we recommend speaking with us.
When faced with unsafe and inhabitable property damage, your landlord is responsible for making immediate repairs. If you feel you are not being treated fairly and justly by your landlord, get in touch with us at Silverberg | Brito, PLLC right away.