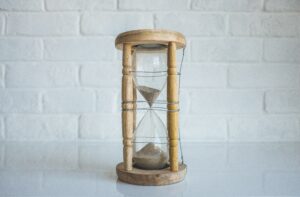 Spoiler alert: No (if the claim is less than five years old)! According to Florida Statute §95.11, the statute of limitations for property damage claims in Florida is typically five years.
Here in Florida, homeowner's insurance premiums are among the highest in the nation primarily due to our elevated risk for damage caused by natural disasters. Anyone who has faced the wrath of a hurricane knows just what we're talking about. We pay these premiums faithfully because we know what we're up against and need assurance that we will be protected financially in the event that any such devastation hits our homes and families.
The cost to protect our properties from unexpected damage, however, is also big business for insurance companies seeking to turn a profit, and the insurance industry in Florida has been making plenty of waves for all of us.
As we mentioned recently on our blog, Florida elected officials have taken note of the injustices befallen on so many policyholders, who like some of you, are just trying to get their lives back in order after devastation like that caused by Hurricane Michael, Irma, Dorian (and others) wreaked havoc on their homes and lives. While policyholders are doing what they can to recover from their damages, insurance companies are stalling, shifting blame, or outright denying their claims.
If this happens to be you – regardless of the kind of damage your claim is related to – it's never too late to call in a professional for help. At Silverberg | Brito, PLLC, we're ready to step in at any time, whether you first reported your claim to your insurance company years ago or just experienced damage more recently. We work with you to recover your rightful settlement and take the burden off your shoulders. When you partner with us, there are no retainer fees and no upfront cost to you. In fact, it doesn't cost you a thing if we don't recover money for you.
Insurance companies are profiting but should be protecting. If you've experienced damage of any kind, it's not too late to hire an attorney. Contact us today to schedule a no-cost, no-obligation consultation to discuss your property damage.