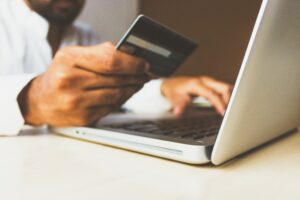 As a renter in Florida, you have to be more than just savvy. You must be attentive to every last detail, especially those that get spelled out in your lease agreement. After all, understanding what you will be responsible for and knowing when to hold your landlord accountable are important for protecting yourself if things go awry.
In this post in our Tenants' Rights series, we dive into the nuances of rent, fees, and deposits and discuss important things you should be aware of as you review the terms of your lease agreement (check out our blog for all of our posts in this series). As always, don't hesitate to contact us at Silverberg Brito | PLLC with any questions related to your rental lease or real estate questions more broadly.
What to Know About Rents, Fees, and Deposits
As a renter, your monthly rent payment may seem fairly straightforward. What's not always straightforward, however, is additional monthly fees that may also fall into your lap.
If there are other rental fees for things like parking, pets, or utilities, these should be spelled out in the lease too, as should terms such as when payment is due, methods of acceptable payment, any grace period for late payment, and the amount of those late payment fees.
In addition to your ongoing monthly rent and fee payments, some landlords may also charge what they call a "move-in fee," which they cite as being used to touch-up or make changes to the rental unit or property before a new tenant moves in. This may be in addition to the security deposit (be sure to read more about security deposits here). While security deposits are refundable, move-in fees are not.
Understanding the terms of your lease, including the details of your rent and fee payments and security deposit policy, will help ensure that your rights are protected and that you are prepared to meet your monthly payment obligations.
If you have any questions about the terms of your rental agreement or understanding the fees or if you are a landlord and are looking to update your contracts, get in touch with us at Silverberg | Brito, PLLC right away.