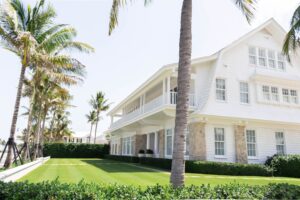 Real estate transactions are not run-of-the-mill purchases for most people (and for those that they are, they likely have a full team of lawyers working round-the-clock for them). Purchasing real estate can be incredibly complex; involve numerous clauses, agreements, and sheer paperwork to read through (and understand!); expose problems you didn't know you needed to be aware of; and so much more.
As you evaluate your need for a real estate attorney, keep in mind some of these important considerations:
The type of real estate property – Is it a residential or commercial property you are purchasing? Commercial transactions are far from straightforward, and residential purchases can also come with their fair share of complications, especially when paired with any of the following considerations.
Your experience with real estate transactions – Are you new to real estate? A lawyer can provide more than just peace of mind throughout the process. They can save you time, money, and keep you out of legal hot water and make sure the deal is fair.
If you are a local or out-of-town buyer – Real estate laws vary by state. Enough said.
Is the property a short sale or bank-owned? There can be substantial risk and complications with purchasing short sale or foreclosed homes. A lawyer will help you navigate the process and endless paperwork.
You're buying or selling a property that may be in distress or in a problematic area, such as flood zone.
You have questions or concerns about the property in question or the process as a whole, including mortgage and titling processes.
The choice to hire a real estate agent is ultimately yours to make (it is not required by law in Florida), but in our experience at Silverberg Brito | PLLC, it is highly beneficial to have a real estate lawyer on your side. Even transactions that seem like they should be cut-and-dry rarely are.
Partnering with a lawyer can save you time, money, and headaches before, during, and after you've closed on the deal. For questions about real estate law in Florida and what
to expect during your real estate transaction, don't hesitate to get in touch with us at Silverberg | Brito, PLLC any time.