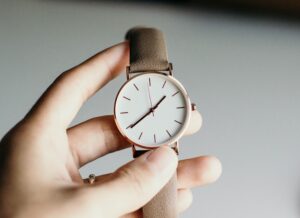 Waiting to receive your insurance settlement can seem like it takes forever. We hear you loud and clear. And sadly, it can take far too long, as we've seen played out in claim after claim throughout the state of Florida. Our elected officials and the Florida Senate Insurance and Banking Committee knows it's a problem, and we need to continue urging our representatives to take action on behalf of policyholders just like you.
Until that day comes, however, we must continue taking steps to pursue justice and ensure that those who experience damage receive their rightful settlement as timely as possible.
A few ways to speed up that process is to be prepared. At Silverberg Brito, PLLC, we work with our clients early and often to ensure that our documents are in order, forms are filed timely, and we understand every aspect of the property damage and case. You can review a few other important tips to remember when filing an insurance claim in our blog post here.
One of the biggest reasons for such a lengthy litigation process, however, comes down to the tension between the insurance company and the claimant (you). Both sides are going back and forth – we at Silverberg Brito, PLLC are fighting for you, and the insurance company's lawyers are fighting against you by doing everything they can to delay the process.
While the delays can be a serious burden on you and your family, we've got your back and will do whatever it takes to get you through the process as quickly as we can – and with your full and rightful settlement in hand.
At Silverberg | Brito, PLLC, we're here to help take a load off your shoulders so you can focus on the important things in life – your family and your home. Contact us today to schedule a no-cost, no-obligation consultation to discuss your property damage and get you on your way to recovery as fast as possible.