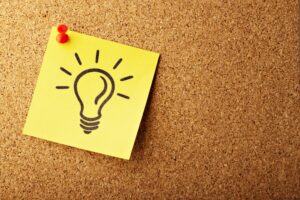 At Silverberg | Brito, PLLC, we partner every single day with people just like you who are attempting to navigate an insurance claim. While every insurance claim and every insurance policy are different, there are some important similarities among them – chiefly, that you, as the policyholder, are entitled to a fair and just settlement. If ever you feel like this is not the case, be sure to get in touch with your qualified property insurance attorney right away. At Silverberg | Brito, PLLC, we're here to help no matter how big or small your claim.
If you're preparing to file an insurance claim due to property damage from a severe storm, hurricane, fire, theft, or other reason, be sure to follow these five best practices:
1) Maintain good notes and a paper trail – As best as you can, document all processes and correspondence in writing and be proactive in your note-taking. The more information you have documented, the better it may be for your claim and/or potential litigation. Photos and video footage of before and after the damage are key.
2) Calculate the total value of your damaged or destroyed property – If you've created a home inventory, this will be an invaluable resource in understanding the monetary damage you experienced as well as what insurance benefits may be available to you.
3) Be clear, honest, and an advocate for what you're entitled to – Your goal is to restore your property and assets to what is rightfully yours. Be clear and be firm. After all, you will be up against a for-profit insurance company with a legal team working on their side.
4) Refrain from signing any legal documents without consulting a lawyer – At Silverberg | Brito, PLLC, we're just a phone call away.
5) Don't be afraid to ask for help – Filing insurance claims is not something most people do every day. Get the help you need talking to a legal professional experience in property insurance.
At Silverberg | Brito, PLLC, we're here to help take a load off your shoulders so you can focus on the important things in life – your family and your home. Contact us today to schedule a no-cost, no-obligation consultation to discuss your property damage.