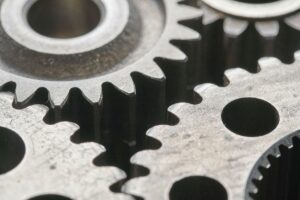 Taking legal action against your insurance company is a big step – one that comes with a certain amount of uncertainty and risk no matter the case. So it's no surprise that many of our clients across Florida feel apprehensive about the process and have a lot of questions about what to expect during litigation. Rest assured, at Silverberg | Brito, PLLC, we treat our clients like family and are with them every step of the way.
If you do decide to sue your insurance company, one of your biggest questions may be, "What happens if I lose?" (You might also be curious about how long insurance litigation takes, and for that, you can check out this blog post.) While every case is different, if you do end up losing, the surprising part to many is that it may not be over. In fact, if you lose, we at Silverberg | Brito, PLLC can help, and it won't cost you a dime since our firm works on a contingency-fee basis. Read on for further insight into insurance law and practices.
What to Know about Insurance Law in Florida
In relationships between insurance companies and their insured, the power generally resides with the insurance company. In essence, it's they who hold the "keys to the kingdom." They've written the policy, and it will also be they who interpret the policy, evaluate the claim, and distribute any financial settlement.
There are, however, laws and regulations to govern good faith practices by insurance companies and help balance the scales. It is the legal responsibility of the insurance company to act honestly, fairly, and timely (among other good faith practices), when it comes to handling your claim.
Yet, in everything from selecting your insurance policy to interpreting coverage and more, there can be many grey areas. Commonly, a frequent point of conflict emerges because what's best for the insurance company may not be what's best for you.
If you're faced with navigating these grey areas and inherent conflicts of interest, obtaining legal representation is one way to help ensure that your interests hold just as much prominence as theirs. After all, the insurance company has attorneys on their side, and so should you.
If you've sued your insurance company and lost, Florida Statute §57.041 states,
"The party recovering judgment shall recover all his or her legal costs and charges which shall be included in the judgment; but this section does not apply to executors or administrators in actions when they are not liable for costs. Costs may be collected by execution on the judgment or order assessing costs."
This being said, you still may have options depending on the details of your case. For all of your questions related to insurance litigation, feel free to contact us at Silverberg | Brito, PLLC. We offer free, no-risk case evaluations and are ready to help you get started today.