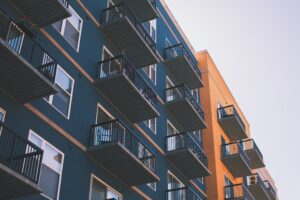 You're well into the term of your lease, and it happens: Your landlord sells his or her property and your residential or commercial building gets a new owner.
Even if it doesn't come as a surprise, you may still fear what kind of impact it could have on you. And while properties change hands for a variety of reasons all the time, what you're likely (and rightfully) most concerned about is what it might mean for you? Could it signal pending rent hikes or terminated contracts? Here's what you should be aware of if you're a tenant and property ownership changes hands:
Know Your Lease
Before committing to and signing any kind of lease, it's important to fully and carefully read the terms of the lease and ask any questions if you don't understand something. It's possible that the lease contains information about what could happen if the owner sells the property. If nothing about ownership changes is specifically mentioned, your current lease terms should remain in effect, regardless of who owns the property. For other important details to look for in your lease, be sure to also read this. And it's always a good idea to have a real estate attorney read over your lease before you sign.
Know the Florida Law
When it comes to tenant rights, it's imperative to understand both your lease and the local and state laws because if something in your lease is in violation of the law, the law will rule. If something seems amiss with your lease terms, seeking legal representation right away may be a smart course of action.
As a tenant in Florida, you maintain important rights designed to protect you and offer you a safe and habitable property. At Silverberg | Brito, PLLC, we see it as our duty to educate tenants about those rights and ensure they are being treated fairly and justly.
If you have questions, concerns, or just would like a real estate attorney to review your lease before you sign (or even after, in the event of any new changes such as a property changing ownership), please give us a call today. We're here to help.
Check out our blog for more posts in our series about understanding your tenants' rights.