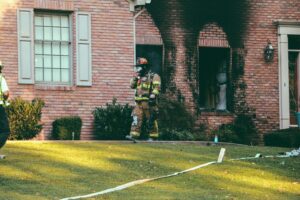 Hiring a property insurance attorney may not be something you routinely think about doing. We hope that you may never need to, either. But living in Florida, chances are good that you just may find yourself experiencing property damage at some point or another, be it from a strong storm or other unforeseen devastation.
If you experience damage, you may be asking yourself, "Do I really need an attorney to handle my insurance claim? Can't I just do it myself?" The fact of the matter is, you do need a lawyer. After all, insurance companies have attorneys on their side, you deserve to have one working for you, too.
What to do if you experience property damage
No matter the size of damage, you should call us at Silverberg | Brito, PLLC so we can report the claim to your insurance company. When pursuing an insurance claim or possible litigation, you want a legal team that focuses on insurance coverage, and with us, that's just what you'll get.
Coverage issues and exclusions can vary significantly among insurance providers and policies, so you want an attorney that can help you decipher the details of your specific coverage and walk you through the best course of action. Our experienced team is with you every step of the way – lifting the burden off your shoulders and allowing you to focus on your life and your family.
Call us at Silverberg | Brito, PLLC
In short, if you experience property damage of any kind, engaging the services of a property insurance attorney can be a smart move for ensuring that you get your full and rightful settlement. The best part? There are no retainer fees and no upfront cost to you. In fact, it doesn't cost you a thing if we don't recover money for you.
Get in touch today to schedule a free consultation to discuss your case and get your questions answered.