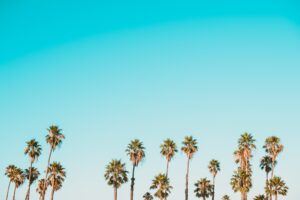 Considering the benefits of investing in a property in South Florida? It's easy to see why. After all, there's a reason it's called the Sunshine State. While we're naturally a little biased since we're also proud to call Miami home, it's evident that our communities and our state have a lot to offer in terms of entertainment, culture, education, and economic opportunities.
As you begin your real estate search in Florida, it's important to be aware of a few unique differences the Florida market presents. Here are three big ones (aside from our favorites: location, location, location) to keep in mind as you prepare to make your next move:
Flood zones – In Florida, if you want to live near water, be prepared to pay a premium on necessities like homeowners insurance and flood insurance. Despite the wonderful sunshine, there's also no escaping King Tides, hurricanes, and severe storms, and because of that risk, homeowners must be prepared to weather the potential consequences – and pay for them. The Federal Emergency Management Agency (FEMA) provides an interactive flood map for you to evaluate your risk for flooding.
Impact windows – One way to catch a break on homeowners insurance premiums and better protect your property against potential storm damage is to apply for a wind mitigation discount. One investment that helps safeguard properties as well as reduce insurance premium costs is installing impact windows and doors. As you search for homes, pay attention to types of windows and doors the home is outfitted with, and if it doesn't already come with impact windows, it may be worth investing in them after you purchase the property.
Property taxes – The Florida property tax system is complex, so it is worth consulting a real estate expert before committing to a purchase. Your real estate attorney or real estate agent can provide valuable information about historical property tax values and offer insight into any potential exemption opportunities you may qualify for.
If you have questions about the Florida real estate market, we're here to help. Please don't hesitate to pick up the phone and call Silverberg | Brito, PLLC at 305-735-3966. We're ready to help you navigate the ins and outs of your purchase and make sure you have an experienced real estate attorney on your side.