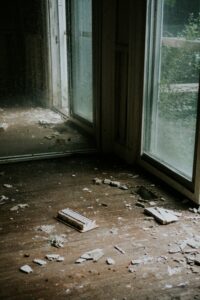 We buy homeowners insurance to protect ourselves against damage and loss resulting from misfortune. We expect that if and when there's a time we need to call upon our insurance company for help, we expect we'll be treated fairly and compensated appropriately for the damages incurred.
Yes, we hope for this; unfortunately, this rarely happens.
But amid any such misfortune could lie further challenges above and beyond just recovering from property damage. You might also be up against your insurance company when they deny your property insurance claim.
Whether the damage to your Florida home is due to a hurricane, severe storm, water, mold, fire, or any other peril, you might experience a claim delay, denial, or under payment from your insurance company for a variety of reasons. Below are a few common ways insurance companies in Florida might deny your claim.
Why your insurance company might deny your claim
Not covered under your policy terms – your claim may be denied because the insurance company claims that the damages you incurred are not covered under the policy you elected.
Failure to comply with conditions under the policy – for example, not giving prompt notice, providing documents, or providing a sworn statement in Proof of Loss.
Dispute the damage – your insurance company may state that the damage incurred is not due to a recent event. Rather, it is due to some pre-existing condition, and therefore, not cover the damage, or say the scope and amount of damage is less than what you actually need to do your repairs.
In addition to these concerning actions, your insurance company may also fail to respond to your claim at all, or offer you a menial settlement well below the cost of the damages.
If you feel your insurance company treated your claim unfairly, we should be able to help. Call us today to schedule a free, no-risk case evaluation.