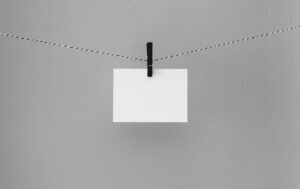 After experiencing a devastating loss to your Florida property – whether it be from fire, flooding, wind, vandalism, or other damage – it can feel overwhelming to know where to even begin trying to piece together your life and property. Not only do emotions tend to run high during times like these, navigating the insurance claims process can also become a full-time job – adding further stress and complication to your life and pulling you away from other pressing day-to-day responsibilities.
For many people, calling in a professional to help navigate through the insurance claim process is a smart move to alleviate some of the stress related to filing a property insurance claim in Florida and help set yourself up for success with the claim. Before you decide to hire a professional public adjuster, attorney, or Silverberg | Brito, PLLC, consider asking him or her these important questions:
Tell me about your licensing credentials and experience. Hiring a public adjuster who is licensed to practice in Florida is important for getting qualified and trustworthy help. In order to receive an individual public adjuster license in Florida, an applicant must meet certain prerequisites pertaining to experience and bonding.
How many other claims are you personally handling at the moment? After a natural disaster, public adjusters can be very busy. If the adjuster you are interviewing is taking on too many clients, you may have difficulty getting the help and attention you need.
Can you share three local client references you have worked with in the past few years? Before hiring a public adjuster, it's wise to also consider calling a few of their past clients to ask them about their experience and satisfaction with the public adjuster.
What are your fees? Public adjusters work on a contingency-fee basis, which means they earn a percentage of the money you receive from your claim with your insurance company. When discussing fees, important considerations to keep in mind include how much of your claim they will be handling (you may want the public adjuster to handle just portions of your claim), the overall size and type of your loss, the current status of your claim, and any contractual obligations, particularly related to terminating the contract before a final settlement has been reached with your insurance company. Worth noting, a public adjuster cannot charge more than 20 percent for a claim, or 10 percent when the claim is related to a state of emergency as declared by the governor.
Hiring a public adjuster is often the first step to getting the help you need when filing a claim with your property insurance company here in Florida. However, there are times when the insurance company refuses to budge and repeatedly denies a claim or offers a settlement below the actual cost to complete the repairs. At Silverberg | Brito, PLLC, we're also here to help our fellow Floridians. If you have questions about what to expect when filing an insurance claim, don't hesitate to call us at 305-735-3966.