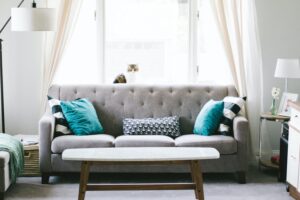 As Floridians, we have a lot on our minds right now. Everything about how we work, live, and play has drastically changed during these past several months due to the coronavirus pandemic, and many of those changes may likely be permanent.
One thing, however, that hasn't – and won't – change for us here in Florida is the annual threat of hurricanes. Not to mention, the ever-present possibility for other disasters or emergencies to strike our homes. It's during these spring and early summer months that we should be especially mindful of what we can do in order to best protect our properties and those we love in the event that some unforeseen disaster were to happen, be that from a natural disaster or otherwise.
The Home Inventory: A Critical Disaster Preparation Tool
When we think of disaster prep, we often think about things like stocking up on our emergency supplies, taking care of yard maintenance, and tackling home repairs. Yes, all of these things are essential for preparing for storm season (read more about what you should be doing to prepare here), but there is one other important preparation step you should be taking right now. It's this:
Update your home inventory.
As insurance litigation attorneys, we can't stress enough the importance of a keeping good records of your property. If you were to have to file an insurance claim down the road, having proof of your possessions can make the entire claims process go much more smoothly and faster.
Creating a home inventory isn't a difficult process either, and once you have an inventory established, keeping it updated should simply be a matter of course. To learn more about how to create a home inventory and what you should include in it, review our post on it here.
In short, your home inventory provides documentation of what you own, including descriptions of those items and their value). In addition to an inventory spreadsheet, you should also be sure to take photos and video of your property (this is essential!). Once a disaster does damage your home, the only proof you may have left is the footage you took and inventory you created (so be sure to safely store it on the cloud!).
If you have questions on what to include in your home inventory and why it's an important part of being a property owner, get in touch with us at Silverberg|Brito, PLLC.