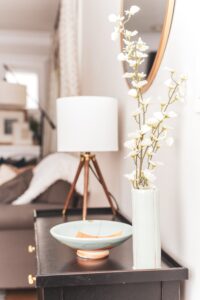 Purchasing real estate can be one of the most exciting purchases many people make, but it's not without its fair share of stress, anxiety, and – naturally – expense.
As you prepare to make such a large purchase, it's imperative that you feel prepared. One big area many people fail to consider (or accurately consider) is closing costs.
In this second post in our series on common real estate myths, we help you understand the true costs of closing on a property so that when the day comes for you to finalize the deal, there are no surprises. (To read the first myth we debunked in our series, take a look at Part 1: Getting the Keys to Your New Property).
What are Closing Costs?
Closing costs are the collective fees a buyer is required to pay at the closing of a real estate transaction.
A common real estate myth is that when buying a new property, you only pay the purchase price. In actuality, you should be prepared to pay a fair amount more than that by the time the deal is done. Collectively, closing costs can amount to nearly an additional 20 percent of the purchase price. Here are a few, but not all, of the fees you can expect to pay at closing:
Application fee – If you are borrowing money, the lender may charge a fee to process your application. The fee varies by institution, and its inclusions also vary, so be sure to ask your lender what the fee covers, if one applies.
Appraisal – Paid directly to the appraisal company when they confirm the fair market value of the home.
Closing fee or escrow fee – Paid to the party that conducts the closing. This could be the title company, an escrow company, or an attorney.
Escrow deposit for property taxes and mortgage insurance – An escrow is an account that holds pre-paid funds for property taxes and mortgage insurance (if applicable). Often buyers are asked to front a couple months' worth of payments at closing.
Home inspection – Paid directly to the home inspector when he or she verifies the condition of the property prior to closing.
Title insurance – There are two types of title insurance policies – one that covers the mortgage lender (required by your bank) and one that covers you, the homeowner (this one is optional). They are both one-time expenses rather than ongoing monthly premium payments and will help safeguard you in that event that, unbeknownst to you, someone else may actually have a legal right to your home. To learn more about title insurance, be sure to read this post.
Additional taxes and fees – Fees such as recording fees, survey fees, underwriting fees, transfer taxes, property taxes, and more may also apply depending on your property.
As you consider purchasing a new property in Florida, make sure you factor in these additional closing costs that are above and beyond just the purchase price. At Silverberg|Brito, PLLC, we'll help ensure that your closing process goes smoothly and that your rights are protected from start to finish. Give us a call at 305-735-3966 to learn more.