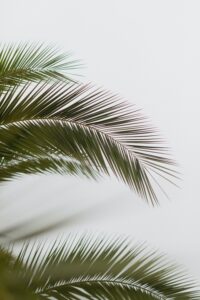 We hate to be the bearers of bad news, fellow Floridians, but whether we like it or not, hurricane season is fast approaching. And while there are a whole host of unknowns that come with storm season, one thing we know for certainty is that it pays to be prepared. Another thing we know? It's never too early to start preparing.
What's more: Colorado State University's Tropical Meteorology Project team (a preeminent expert on forecasting the severity of hurricane seasons) recently came out with their early projections for 2020's Hurricane Season. They are predicting that there is a 51% chance Florida has a landfall, and a 27% chance that Florida is going to be hit with a Category 3, 4, or 5. Even with COVID-19, now is really the time for preparing.
5 Things You Should Do Today to Prepare for This Year's Hurricane Season
Whether you've lived in Florida your entire life or are a recent transplant, you know the kind of damage a severe storm can wreak on people's properties and lives. Start preparing today by tackling these projects so you can best protect your homes and those you love.
Focus on tidying up your yard and tackling maintenance repairs or upgrades – The time to patch your roof and upgrade your windows is not when a storm is barreling down the coastline; it's now. Use these spring and early summer months to take on home maintenance projects that will serve you well down the road. This also includes taking on yard work like trimming your trees and shrubs and cleaning out the gutters.
Refresh your emergency supplies – Review what's in your hurricane go-bag and replenish your emergency supplies. You should never be without extra batteries, flashlights, water, food, first-aid supplies, basic tools, and more.
Review your insurance policies – If you need help understanding your property insurance coverage, please get in touch with us at Silverberg | Brito, PLLC right away.
Take New Photos and Video of Your Entire Property – Look through your home inventory documentation and take new inventory your entire property and possessions. Need help creating a home inventory? Read this. And when you're taking photos, don't forget to take pictures of the corners of every room, not just the middle.
Safely store your documents – Make sure all of your critical documentation related to your home – your inventory, insurance, and other important personal possessions – are safely stored in a watertight container and/or externally so they stay dry and well protected.
Severe storms and hurricanes can come on fast. Do your part now to prepare so that if we are hit with severe weather this summer, you will be better protected to take on what's to come. And rest easy, we're here to help too. If you have questions about property insurance, protecting your legal rights, or how to navigate an insurance claim, don't hesitate to get in touch.