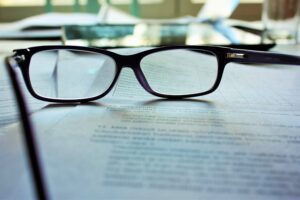 Most homeowners work with a real estate agent when buying or selling a home, but what about a real estate attorney? This is an area that can seem more ambiguous to some, but an attorney's role couldn't be more important to the success of a real estate transaction.
If you have questions about what a real estate attorney does and whether or not you should hire one, you are not alone. Read on for some insight into how a lawyer fits into the real estate process and what hiring one could mean for your next property.
The role of a real estate attorney
Real estate attorneys guide homeowners through the legal matters related to a property transaction. In short, they know the laws of property. This includes everything from contracts, deeds, property taxes, zoning, and titling, among a number of other legal procedures that occur during the buying or selling of property.
Your real estate attorney is well versed in the local and state laws that will impact your purchase (or sale) and will advise you on all the specifics related to your transaction. Most importantly, your attorney will have your back – protecting your rights and interests in the one of your largest financial transactions of your life.
Why hire a real estate attorney
In some states, it is required by law for a buyer to have a real estate attorney present at closing. While in Florida, it is optional, we highly encourage those buying or selling a home to consider talking with an attorney. While many people opt to use a title company instead of a real estate attorney to managing their interests at closing, the costs are comparable. What's more, there is just too much at stake to risk losing your legal rights – and potentially even your home (for more reasons why you should hire a real estate attorney to buy or sell your property, check out our blog post on the topic.
At Silverberg | Brito, PLLC, we know buying and selling a home is just as much an emotional investment as it is a financial one. That's why we work so hard to protect what's yours. Safeguard your property and your rights by turning to our team of experts. Contact us today to schedule a consultation.