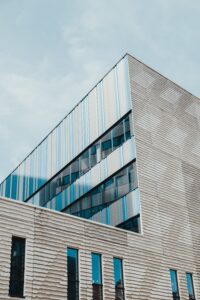 For most people, buying a home will be one of the biggest purchases of their lives. What's more, aside from just the financial investment in the property, there can also be a significant emotional investment as well.
Given such an investment, it goes without saying that property owners should do what they can to ensure their legal rights are protected during a real estate transaction. The best way to do that? Make sure an experienced real estate attorney is in your corner.
Why hire a real estate attorney?
Most people who buy or sell a home rely on a team of experienced professionals to help guide them through the process. On top of a real estate agent, many turn to trusted home inspectors to evaluate the property, a mortgage lender to help make the investment, the titling company to close the deal, and other skilled professionals along the way based on the home or type of property. So do you really also need a real estate attorney on top of all these other key players?
If you want to protect your legal stake in the transaction, then yes.
Real estate attorneys play an important role during the entire buying or selling process. From reviewing the listing agreement in the early stages of a sale to going through closing documents with a fine-tooth comb, a real estate attorney will help protect you from errors or issues with documentation, titling, and other legal paperwork that could potentially end up costing you your property if you are not careful.
Protect What's Yours
Real estate transactions are complicated and expensive, and they are not something you want to risk getting wrong. Turning to a professional who is trained in real estate law will help ensure that the transaction goes smoothly and that you can rest easy in your new home knowing that yours is protected.
For expert legal counsel during one of the biggest purchases of your lifetime, get in touch with us at Silverberg | Brito, PLLC. We'll help you every step of the way.