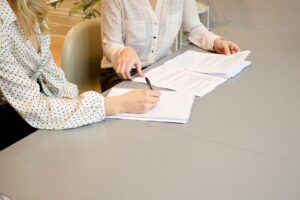 When you experience property damage, there's so much more at stake than just getting your property fixed. There are financial concerns, emotional concerns, and other business and personal concerns that extend far beyond what caused the initial disruption in the first place. Getting things back to normal as quickly as possible is imperative to restoring normalcy and leveling the myriad of concerns that arose during a trying time.
So, on top of all this, when your insurance company refuses to pay, or pays only a menial amount of your rightful claim amount, it can feel more than just a little frustrating.
If your insurance company denies your claim or won't pay the amount you deserve, it's time to get in touch with us at Silverberg | Brito, PLLC. We'll review your claim and guide you through your options, lifting the burden and ensuring you are treated fairly and justly.
What Steps to Take if Your Insurance Company Doesn't Pay
After getting in touch with us at Silverberg | Brito, one of the first steps we'll take together is reviewing your claim and all of your accompanying documentation. Documentation is critical to an insurance claim, so doing the best you can to hang on to receipts, take photographs and video, and keep thorough records of any and all correspondence will help speed up the handling of your claim.
Our next steps will likely include filing a dispute or complaint, and if needed, pursue litigation. While insurance litigation can be a lengthy process, it is well worth the time and effort in order to recover your losses and rightful claim amount.
Call us today at Silverberg | Brito, PLLC, to schedule a no-cost, no-obligation consultation to discuss your property damage and insurance claim. We offer contingency-fee representation, which means you don't pay a thing if we don't recover money for you.