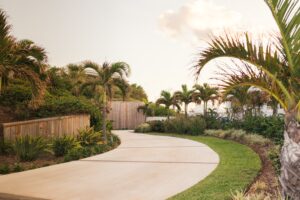 Buying real estate is an exciting time. Whether it's a new home or commercial property, new possibilities await and with that comes optimism and opportunities.
Buying real estate is also an extremely stressful time. There's risk – financially and emotionally. And the pressure you are under is immense. With so much at stake and so much that can wrong if you don't know what you're doing, it can be wise to turn to someone experienced in safeguarding your legal rights during a real estate transaction.
At Silverberg | Brito, PLLC, we do just that. As real estate attorneys, our job is to protect your property purchase and your rights. On top of that, we save you time, money, and headaches before, during, and after you've closed on the deal. Here's what else you should know about hiring a lawyer when purchasing real estate in Florida.
When to Hire a Real Estate Lawyer
If you are a first-time homebuyer – Even the most spirited do-it-yourselfer benefits from legal guidance, especially when the financial stakes are so high. Reading through and understanding the hundreds of pages of complicated forms is highly challenging. Turning to an experienced lawyer who can help you understand the legalese and industry lingo will not only protect you, he or she will also educate you on what you're getting into and give you the peace of mind you need going into such a large purchase.
If you are buying a foreclosed property – Appealing due to the potential savings that may come with the investment, buying foreclosed homes is tricky. A lawyer will help you navigate the process and educate you on what's to come each step of the way. It's also important to have representation so you have someone fighting for you if you come at odds with the seller (which in many cases is a large bank lender).
If you find yourself dealing with a title issue – If a problem with the title arises when buying or selling a home, you'll want to call in a lawyer a.s.a.p. Title challenges can be more than just disruptive, the results could mean you end up losing the property altogether.
At Silverberg | Brito, PLLC, we know buying and selling a home is just as much an emotional investment as it is a financial one. That's why we work so hard to protect what's yours. Safeguard your property and your rights by turning to our team of experts. Contact us today to schedule a consultation.