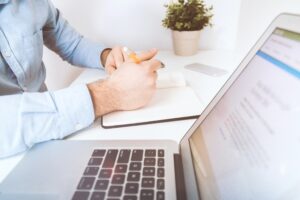 The current economic crisis is unlike any other we've experienced. There are simply too many unknowns about how and when the economy will recover, how long people will be out of work, and what the future will hold in terms of how we interact with others going forward.
Without question, these are trying times and the uncertainty surrounding the situation makes us feel all the more isolated. Rest assured, we here at Silverberg|Brito, PLLC are still here for you.
What to Do If You Find Yourself Facing Foreclosure
When Governor DeSantis imposed a moratorium on foreclosure actions through May 18, 2020, it was not a surprise that a flood of foreclosure proceedings started that very same day.
If foreclosure is a concern of yours, we can help.
First, some good news if you find yourself in a foreclosure situation:
The Florida foreclosure process is not a quick one, which means you have time to mount a strong defense. Since the banks are going to be overwhelmed dealing with foreclosures, you have an opportunity to partner with us at Silverberg|Brito, PLLC to set your case up for success.
There are many different options to fight against foreclosure. With laws such as the Truth in Lending Act, the Real Estate Settlement Procedures Act, and the Home Owners Equity Protection Act as well as utilizing other tools at our disposal such as recission, lost notes,
MERS, Lost or Misapplied Payments, Failure to Accelerate the Note, and more, it is possible to mount a strong defense and fight the foreclosure.
Each individual homeowner will themself in a unique situation, and how you go about preparing your defense will vary depending on your specific situation.
If you have any questions, please don't hesitate to get in touch to discuss your options. After all, taking action now could be the difference between losing your home forever or putting up a fight to keep it.