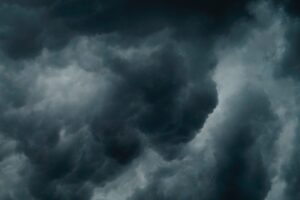 One of the most important documents to have as a homeowner is an updated home inventory, but, we get it, life happens, and oftentimes a home inventory is a priority many homeowners simply don't get around to completing before a disaster strikes. (For tips on how to create one, check out our post here. It's not hard, and you'll be glad you made one if you ever do need to file an insurance claim.)
Why Proof is So Important
Among the biggest reasons to complete (and regularly update!) an inventory of home and personal items is that having documented proof helps keep the insurance claim process moving along without unnecessary delays. It also helps make sure that you receive your rightful payout for the property you did in fact own prior to it being destroyed by a disaster such as a hurricane.
If you don't have a home inventory, however, there are other ways to track down evidence of the items you owned prior to a loss. Here are a couple other types of evidence that may help:
Personal photographs and video footage – Photos and video footage are an important component of a well-documented home inventory, but if you don't have specific photos or videos dedicated to the purpose of documenting your property, you can still rely on family photos or home videos to use as proof even if people are in the picture.
Sort through old pictures and anything you may have taken on your digital devices or saved to the cloud. Ask family and friends if they have any too. For example, there may be evidence of your flat-screen television on a family video from a birthday party or holiday celebration.
Bank and credit card statements – For items you purchased with a credit card or bank card, you can access old statements online or request paper copies to demonstrate proof of purchases.
While both of these above methods will require some additional digging and legwork on your part, any kind of proof will be better than nothing when it comes to demonstrating ownership of an item damaged due to a storm, theft, or otherwise. So, fear not if you don't have an updated home inventory (though, you should put that on the top of your to-do list!), there still are other methods to show proof of personal property.
If you have questions about the insurance claims process or important documents to keep in the event of a claim, don't hesitate to get in touch with our team of experienced property insurance attorneys at Silverberg|Brito, PLLC.