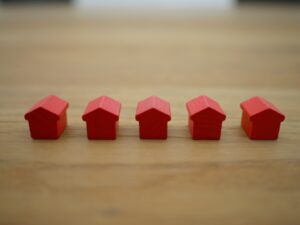 Real estate transactions are notoriously complicated, so it's no surprise that confusion and misinformation abound. In this third of our series on debunking common real estate myths, we take a closer look at the differences between a title company and a closing attorney, as they are not one in the same.
To learn more about the other myths we've debunked, be sure to take a look at this post on getting the keys to your new property and this one on understanding the true cost of closing.
What to Know About Real Estate Attorneys versus Title Companies
A common misconception among home buyers in Florida is that your title company is an attorney. That is not often the case. A title company's primary role is to handle documents and insurance related to, not surprisingly, the property's title. In addition, title companies also often maintain escrow accounts, which are almost always needed for closing on a home.
But closing on a home has a lot more moving parts than just those related to the title.
If you want legal guidance and someone to ensure that your rights and interests are best protected in all aspects of the transaction, then you'll want to partner with a real estate attorney. When you hire an attorney, he or she becomes your fiduciary and is legally bound to act in your best interest and maintain confidentiality.
Moreover, closing attorneys have the expertise to handle everything the title company does. While the state of Florida does not require you to have an attorney to close a transaction, the benefits of hiring a closing attorney to protect what's yours are worth the relatively minimal investment.
At Silverberg|Brito, PLLC, protecting our clients and their rights is our priority. As experienced real estate attorneys in Florida, we work with you and advise you on important matters related to titling and closing. If you have any questions about the Florida real estate process, don't hesitate to get in touch.