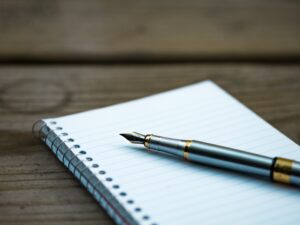 If your claim has ever been denied by your insurance company, you know just the kind of sinking feeling that comes with such a letter. While there are many common ways insurance companies try to deny property insurance claims in Florida, the important thing to remember is that you still have options. At Silverberg|Brito, PLLC, we'll be with you every step of the way.
Here are some important steps we'll work with you to take if you ever experience a claim denial from your insurance company:
1. Getting your own experts – The insurance company has a team of experts and attorneys. You deserve the same. Whether it be a roofer, engineer, plumber, adjuster or other expert, don't fight a battle against an insurance team without your own team of experts.
2. "No" is not an option. A majority of insurance claims are initially denied by the insurance company, but very few policyholders ever end up even questioning the denial. They simply accept their fate. However, those who contest their denials very frequently go on to improve or win their cases.
3. Evaluate legitimacy of the claim denial – Insurance companies are notorious for giving policyholders the runaround. If the denial doesn't sound fair according to your policy, it probably isn't.
4. Gather your own documentation and proof. In addition to what you need for submitting your claim, do additional research to ensure that the numbers your insurance company provides align with what your own research tells you about the true cost of repair or replacement. For example, if you need a new roof, take the time to gather a few quotes to see just how much it will cost to replace. If those numbers differ at all from what your insurance company says, then it's time to take action.
5. Pursue litigation, if necessary. Insurance litigation is not something to enter into lightly, but it doesn't have to be a daunting experience – and it may be an essential step if you want to receive your rightful claim amount. At Silverberg|Brito, PLLC, we'll guide you through the process so you know just what to expect each step of the way (to learn more, you can also read our post about the process here).
Unfortunately, claim denials are an all-too-common part of the insurance claims process, but they shouldn't be. Our experienced team of property insurance attorneys at Silverberg |Brito, PLLC, will lift your burden so you can focus on what matters most in your life. Get in touch today to schedule a free consultation to discuss your insurance claim.