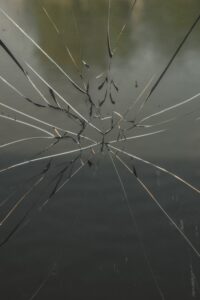 Property damage, no matter the scale, is disruptive and can add an immense amount of burden to property owners. Moreover, the process of dealing with an insurance claim is not something most homeowners do very frequently (we hope). The reality, however, is that we do live in storm-prone Florida, and with that comes a risk of experiencing damage of some kind during the course of home ownership.
With storm season upon us, we wanted to walk through some important components of filing an insurance claim to help you anticipate some of what you might encounter during the process. As always, if you do experience damage, get in touch with us right away at Silverberg|Brito, PLLC. We will walk you through what to expect and take that burden of dealing with the claims process off your shoulders.
What to Know About Your Damage When Filing a Claim
1. The cause of your property damage/loss – In some cases, the cause of some damage is easy to explain, for example, a hurricane ripped through the coast and took your roof with it. Other causes of loss may be less obvious but no less damaging. With the help of an attorney, review your insurance policy to verify what causes are and are not covered in your homeowners insurance policy and be on the lookout for any potential exclusions (but fear not, even if there are exclusions, you may still have options).
2. The full extent of your damage – When you first encounter damage, it may feel overwhelming to even know where to start. Because of that, you may see just the surface of the problem and report on that to your insurance provider. For example, if you have fire damage, you may see the immediate and obvious destruction caused by the fire but fail to account for additional damage like that of soot and smoke in the ductwork, walls, and beyond. Maintaining good documentation is imperative, especially as you uncover additional damage during the process. Keeping an updated home inventory is also extremely helpful when filing an insurance claim so you have proof of your property and losses.
3. Your and your insurance company's contractual obligations – When you purchased insurance, you entered into a legally binding contractual commitment and with that comes rights and responsibilities for both parties. We at Silverberg|Brito, PLLC can help you understand exactly what those are based on your policy, but among them, policyholders are frequently responsible for taking steps to mitigate further damage (e.g., if a window is broken, board it up to prevent water damage), notifying your insurance company of the damage and/or the police if a crime was committed, among others.
If you've never filed an insurance claim before, the entire process can feel intimidating, but we are here to help. Our team at Silverberg|Brito, PLLC, has been helping families throughout Florida ensure that they receive a full recovery for their loss. We can help you too. Get in touch today to schedule a free consultation to discuss your property damage.