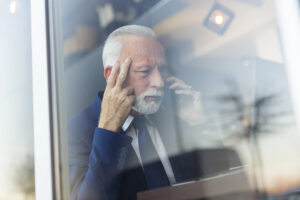 Property damage is never fun. Getting the run-around from your insurance company following a disaster? Even worse. The challenge, however, is that sometimes you don't even know that you're being treated unfairly – and all by a company you're paying to protect you!
Below are some clues to be on the watch for, but before you even get to that point, please get in touch with us first at Silverberg|Brito, PLLC. We can help guide you through the insurance claims process and make sure you don't encounter any of these issues.
3 Clues You May Be Treated Unfairly by Your Insurance Company
Delays, delays, and more delays – According to Florida Statute 627.70131, an insurance company is legally responsible to acknowledge communications regarding claims, and a timeline exists to keep communications and the claims process on track. For example, an insurer is required to provide a Homeowner Claims Bill of Rights to the policyholder within 14 days of receiving initial communication with respect to the claim. Delays of any kind that fail to keep the claims process moving and your rights protected should signal red flags for you.
Also, the insurance company is required to admit coverage and provide prompt payment or repairs, or deny coverage, within 90 days of the date of notice to the insurance company of the claim, unless there is something outside the insurance company's control that prevents them from making a decision. This statute alone though, does not create a private cause of action.
Offering diversions – Have you ever been told to "read your policy"? This diversion, which can also be used as another delay tactic, is misleading for a variety of reasons. Not only does it put the onus and blame on you, the policyholder, it also may make you reconsider the delays and somehow consider them justifiable, of which none of them are.
Empty promises – Perhaps your insurance company does maintain fairly regular communication. That may seem all well and fine, but if each communication is full of more promise that lead to nowhere, you may find yourself dealing with a bad faith insurance situation. If promise after promise never leads to a payment, be sure to call us at Silverberg|Brito, PLLC.
These subtle and not-so-subtle signs of mistreatment, in addition to other major problems, such as menial payments or no payments at all, are serious cause for concern. Our team of experienced insurance litigators will help you from start to finish with your claim so you don't have to worry about a thing. Give us a call today to schedule a free consultation to discuss your property damage.