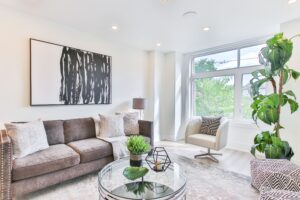 All of the excitement, stress, and anxiety related to a real estate transaction culminates on one final day – closing. It's the big day when final papers are signed (a lot of them!), checks are passed (big ones!), and you finally get the keys to your new kingdom.
Closing on your Florida property signals more than just the transferring of title, however, it also comes with a host of legal rights and responsibilities. As the buyer or seller in the transaction, you want to ensure that your interests are best represented in a room full of other people wanting to do the same.
Enter the real estate attorney.
With so much at stake in a real estate transaction, every key player should have an advocate on their side. Closing is no exception. Engage the help of a real estate attorney prior to closing so he or she can walk through what you can expect with paperwork, titling, and the law.
Once at closing, your attorney will represent you and your interests during this complex process. Moreover, you never know what last-minute questions, concerns or even disputes may arise during closing. Without a legal professional at your side, you may risk leaving something on the table that could rightfully be yours.
When to hire a real estate attorney
The best time to engage the help of a real estate attorney is early in the real estate transaction process (or even before you start), but each situation is unique. Certain transactions are significantly more complex than others, and the complexity of the purchase should be considered when making the choice to hire an attorney. For example, commercial transactions differ from residential purchases, as do purchases involving bank-owned property, among others.
We always recommend hiring a real estate attorney at the same time you hire a realtor. It helps make the entire process smoother – and at times, faster.
Read here for what to consider when making the choice to hire a real estate attorney, and when in doubt, call us at Silverberg | Brito, PLLC with questions. We're happy to schedule a free consultation to discuss your property and real estate goals.