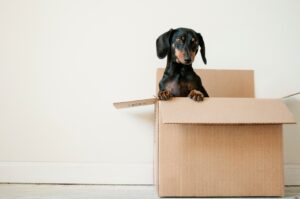 Once you've found your dream home and chosen to move forward with the purchase, many steps have to take place on the road to closing day. Let's walk through some of those important steps that happen during the real estate closing process in Florida.
What happens at a real estate closing?
During a real estate closing in Florida, the buyers and sellers generally meet at a title company office, real estate lawyer's office, or real estate brokerage. There, the transaction is finalized – the seller is paid (home loan documents are signed), property fees and taxes are paid for, and other closing costs are handled. While it sounds fairly straight-forward, it can be far from easy to navigate. Here are a few steps you can expect to go through during the closing process:
Deposit earnest money and submit title order – Once a buyer has made an offer on a home and signed the purchase and sale contract, one of the first steps is for the buyer to put down earnest money into an escrow account.
Apply for a mortgage – After earnest money has been deposited, the buyer must secure financing. The home lending process can take several weeks and requires its own set of paperwork to wade through.
Seek an appraisal of the property – Your lender will select an appraiser to evaluate the value of the property you are purchasing.
Conduct a title search and examination – Public records will be searched to assess the title history of the property and the results should be closely examined by an attorney. It may also be wise to purchase title insurance to protect your investment from any potential unknowns with the property's history. To learn more about what title insurance is and why you might need it, read this blog post.
Secure homeowners insurance – Ensure that you have adequate insurance to protect your new property, including any required hazard, wind, and flood insurance.
Conduct a home inspection – Hire a professional home inspector to conduct a thorough evaluation of the property.
Prepare closing documents – Your real estate attorney will prepare all closing documents, including the deed, bill of sale, affidavits, and other title and closing documents.
Complete the transaction – One of the final steps to complete the transaction is to ensure all money has been exchanged, this includes from the earnest money deposit, the lender, and the buyer.
If you're considering making a real estate transaction, talk to us first at Silverberg | Brito, PLLC. We can help guide you through what to expect and take the stress and worry out of the legal implications of the process. Get in touch to schedule a free consultation.