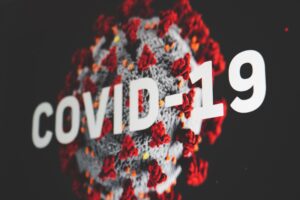 The coronavirus -so fast-moving and stealthy – has quickly made its way around the globe, and the resulting COVID-19 pandemic has put us all on edge. Not only is it posing very serious and life-threatening health risks, it has also forced many of our businesses to completely shut down.
Restaurants, retail, and entertainment venues are shuttered; many offices are vacant with employees working remotely; and several warehouses have laid off or furloughed workers.
The grim reality is that businesses – and life as we know it – have been interrupted.
For an employer, this kind of business interruption is a very big deal. From an insurance perspective, it all comes down to the fine print. Here's what you need to know.
Insurance Coverage and COVID-19 Claims
Typically, business interruption insurance coverage only kicks in when actual, physical damage has been done to your property (for example, a fire, hurricane, or flood destroys your property). In those instances, business interruption insurance coverage is fairly straight-forward. After all, when a fire burns down your restaurant, you are no longer able to continue serving customers on a daily basis.
But what about when an invisible force causes you to lock the doors to your restaurant? What happens when there is no physical damage, but the effects have nonetheless caused a serious and unexpected business interruption?
That's the reality many businesses are facing right now in light of the COVID-19 pandemic. While properties are not experiencing the same physical damage as a fire would cause, there is real damage being done.
Here at Silverberg | Brito, PLLC, we are aware of the significant damage businesses are encountering because of the coronavirus, and business interruption claims should be taken seriously.
Some important considerations:
Insurance policies will differ, but it is important to be aware that some policy coverages may vary depending on the wording each city used when it declared a state of emergency in regards to COVID-19.
There is a strong precedent for pursuing COVID-19 insurance claims. Similar situations in the past have won approval in the courts, such as those involving asbestos contamination. Despite no physical damage, the courts still considered asbestos as a cause of property damage.
The bottom line is there is good reason to pursue a business interruption claim in light of the COVID-19 pandemic, and we here at Silverberg | Brito, PLLC will have your back. If you have questions about insurance coverage or insurance litigation, don't hesitate to get in touch with us right away.